We have many ways to follow Jesus and put our love into action
by serving our church, our community, and the world.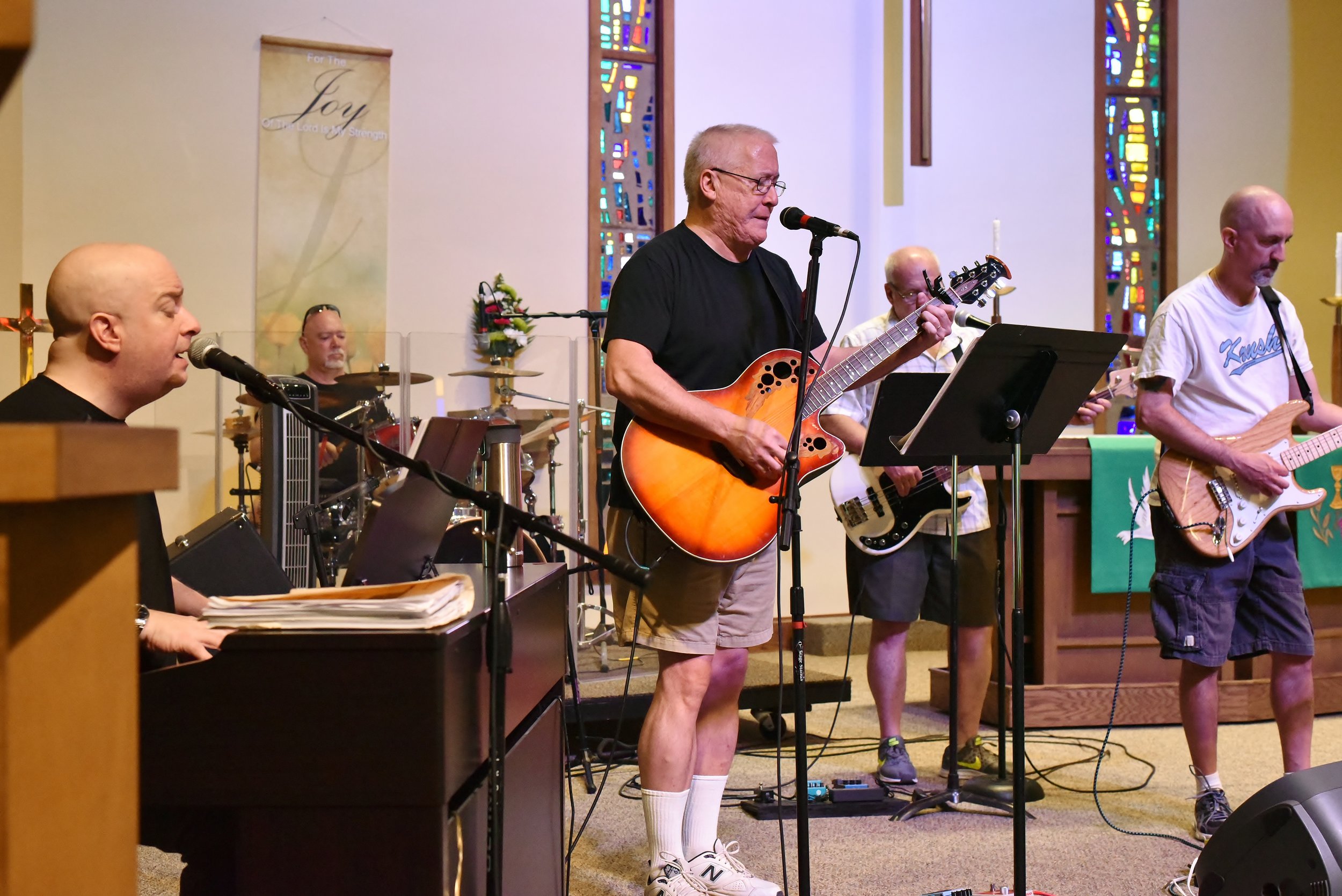 We believe we are called to serve one another and your participation is welcome in any area you choose.
If you have a love for music, a gift for reading scripture aloud, a passion for sharing the body and blood of Christ or just extending a warm handshake to others, this is the ministry for you!
Who doesn't love a good party? In Care and Fellowship, you'll have an opening to cook for others, hold hands, pray together and make a difference in others lives.
Many hands make light work! We seek gardeners, carpenters, hobbyists, artists… creative and skilled to keep the church and property bright and healthy.
If your interests are in helping to teach or facilitate faith conversations, look here to get connected with people of all ages in individual, small or large group settings.
Moms and Dads need the restoring power of God's word, but it can be hard to balance worship time when you have babies and toddlers. If you love spending time with babies and toddlers and would like to bless other parents with an opportunity to "rest" in worship, this is the place for you! Our Nursery service is available during both worship services. It's easy to pick some dates to serve… just click the button and pick the days you'd like to help others.
This service opportunity is available to youth in 7th grade and above. All adult providers must have clearances on file with the church Children & Family Ministry.
We believe showing God's love to our local neighbors is a high priority.
We work with local area schools to supply backpacks filled with school supplies to children in need.
Twice a year, at Christmas and Easter, we partner with 42 community agencies to provide a holiday meal for families in need.
We are currently partnering with habitat for humanity to help build quality housing for those in need.
We believe in sharing God's love with the world.
Mission Trips involve youth, adults and family. We have led international trips to Costa Rica and Mexico as well as domestic trips to Mississippi, South Dakota, Kentucky, West Virginia, and many other places.
We partner with several relief agencies doing God's work around the globe. These agencies include: Lutheran World Relief, Charity Water, World Vision, and the American Red Cross.
If you would like to serve in any of these areas
please contact us.